Food & Fun Go Hand in Hand…
So, after you're done exploring Cook Forest, playing mini-golf or experiencing the excitement of laser tag be sure to stop at Kalyumet Fore Fun to share a pizza, ice cream or one of our other yummy treats.
If you are looking for a tasty meal, try a delicious Hunt Brothers pizza, wings, wing bites, hamburger or hotdog.
If ice cream is what you are in the mood for, try a delicious creamy soft serve cone or sundae. We also serve milkshakes, cyclones and hand dipped ice cream.
If you are looking for a quick snack, try our nachos, soft pretzels with a side of cheese or hot fudge, cheese curds or French fries.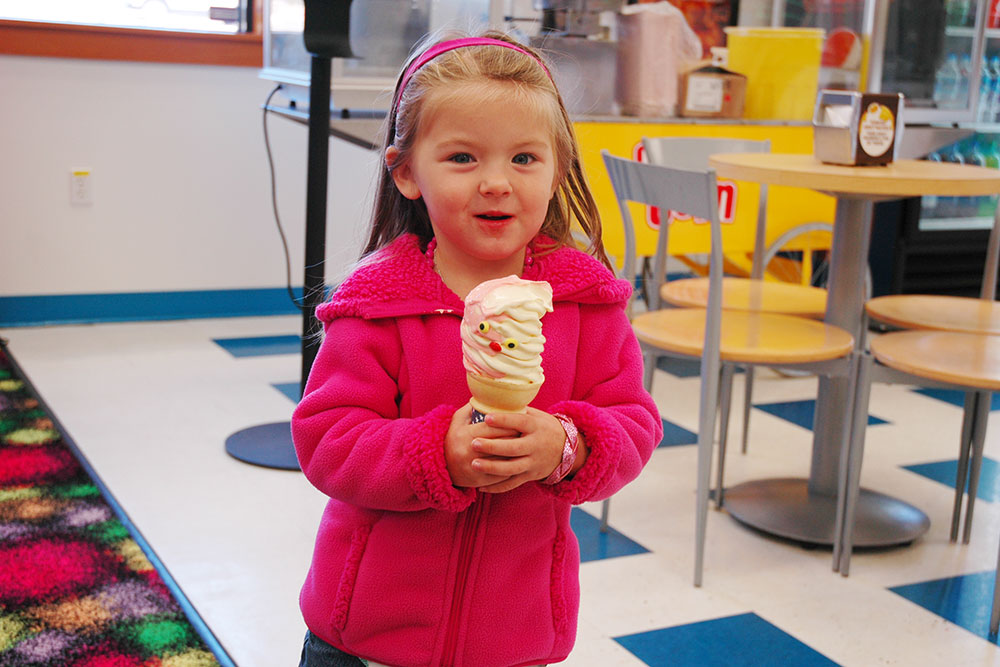 Enjoy a great family meal!